Description:The world needs strong leaders with well developed logical thinking skills - and we are raising them! With content that is based on the writings and teachings of some of the greatest Christian thinkers and leaders in the world, this course will give your student a firm foundation of Biblical logic and leadership skills, which will serve them well for the rest of their lives. Throughout the school year we will explore growth principles that will help them learn to navigate failures, losses, and adversity, as well as successes and wins. Leadership requires the ability to merge critical and creative thinking into what I like to call divergent thinking: the ability to see the bigger picture and see more solutions to problems. I will be using my training to help your teen develop the leadership ability that God created within them.
Distance Learning Option: Students wishing to attend this class online can join the live class at its regularly scheduled time using the Zoom link provided by the tutor. Students should register for the class through the online registration form and then contact the tutor by email.
Covid - 19 Contingency Plan - In the event that we are forced to transition to online classes at any point in the school year, this class will continue to be held.
Tutor: Angela O'Dell is a veteran homeschool mom, who loves to invest in the lives of homeschooling families. She is the author of the America's Story 1-3, The World's Story 1-3, and the Math Lessons for a Living Education series, all of which are published through Master Books. She holds an AACC certification in Child Development and Family Biblical Life Coaching, with a special focus on adolescence through the teen years, and a Master Level Certification in Leadership Coaching. She enjoys writing and reading, watching superhero movies, and spending time with her family.
Cost: $210, 220 or $230 per semester (depending on registration date)
Level: Grades 8-12
Prerequisite: None
Homework: 20-35 minutes per day
Text: (to be purchased by parents before class starts): Introduction to Logic (student text only, ISBN #9781683441489) by Jason Lisle (creation scientist and astrophysicist).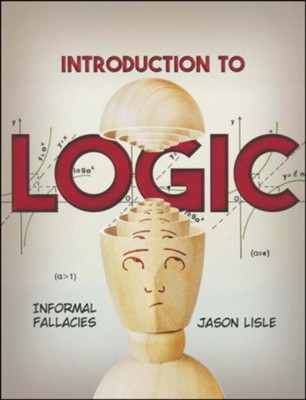 Text: (supplied by the tutor): You have a Brain - a Teen's Guide to Think Big by Ben Carson, MD and Sometimes You Win, Sometimes You Learn for teens by John C. Maxwell
Supplies: 3 ring binder, notebook paper