Description: The purpose of this course is to lay the groundwork for success in high school, so it will provide students with opportunities in listening, speaking, reading, and writing. We will learn punctuation and usage, analyze literature, and write informally in a journal. At the beginning of the semester, we will focus on writing good sentences, building the framework of a cohesive essay, including introductions, paragraph organization and transitions, and conclusions. We will also practice all steps in the writing process, from prewriting, creating a rough draft, revising, editing, to polishing the final draft. Students will write narrative and expository essays, complaint and gratitude letters, and a formal research paper.
Note: Although English B is formatted as a year-long class, each semester has its own syllabus and literature selection. Students will need to register separately for each semester.
Tutor: Kim Witthuhn works as a professional editor and has taught literature, writing, grammar, history, and geography at various homeschool organizations over the last 15 years, including homeschooling her own children. She recently became certified as a career consultant and enjoys helping people discover the unique design God gave them. She is passionate about helping students enjoy learning and knowing God better by studying His Word and the world He created. Mrs. Witthuhn graduated from Concordia University with a BA in English and Social Science Education. She lives in Eden Prairie with her husband and two of her four children and enjoys leading Bible studies, reading and learning, and spending time with family.
1st Semester Cost: $224, $234, or $244 (depending on registration date)
1st Semester Cost if you did not take English A: $248, $258, or $268 (depending on registration date)
2nd Semester Cost: $224, $234, or $244 (depending on registration date)
Level: Grades 8-9
Prerequisite: English A or tutor approval
Homework: 3-4 hours per week
Texts: The grammar text is Analytical Grammar, which requires a one-year digital license fee of $24 for those who did not purchase it for English A. The remaining texts are listed below.
1st Semester Texts (to be purchased by parents):
2nd Semester Texts (to be purchased by parents):
The Elegant Essay Writing Lessons Student Book

, Institute for Excellence in Writing, 3rd Edition (Lesha Myers)

(Note: No previous experience with IEW necessary)

The Endless Steppe

(Esther Hautzig)

The Giver

(Lois Lowry)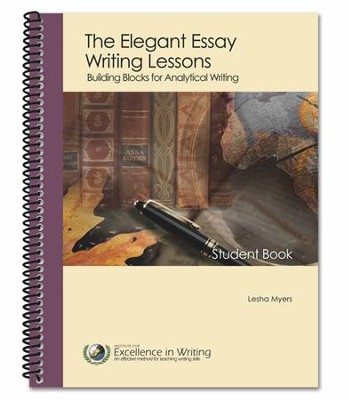 Supplies: English B students who didn't take English A pay an additional $24 supply fee for the cost of the digital Analytical Grammar license. This $24 fee is not required for students who took English A. The rest of the supply fee includes the AG binder, copies of the AG, and a journal. Students need to purchase the above five books, a 1-inch binder for class papers, loose leaf paper, and pencils/pens.