Description: In Jr. High Cultural Geography, we will take a journey to the seven continents. As we travel, we will explore the physical, cultural, religious, and political aspects of each continent while learning basic mapping skills. Through activities/games, discussing current events, listening to guest speakers, research, and tasting native foods, students will gain a better understanding of the world we live in. Students will also be introduced to GIS (geographic information system) as an online tool that helps them visualize local, regional, and global data. Students will be asked to bring a laptop or tablet to most class periods (if possible).
Note: This class, along with the Jr. High World History class, completes the Social Studies track for middle school.
Tutor: Laura Johnson earned a B.A. in Elementary Education from Bethel University in St. Paul, MN. She taught first grade in the public schools before starting a family of her own. She and her husband homeschooled their five children for sixteen years. Laura has also worked as a cognitive brain trainer for several years helping struggling students. Laura loves teaching and helping students get excited about learning. She has been involved with CHAT since she helped co-found it in 2004.
Cost: $220 per semester
Level: Grades 7-8
Prerequisite: None
Homework: Approximately 1-2 hours per week
Text: (to be purchases by parents) National Geographic Student World Atlas, 4th edition (ISBN 978-1426317750 for paperback edition and ISBN 978-1426317774 for hardcover)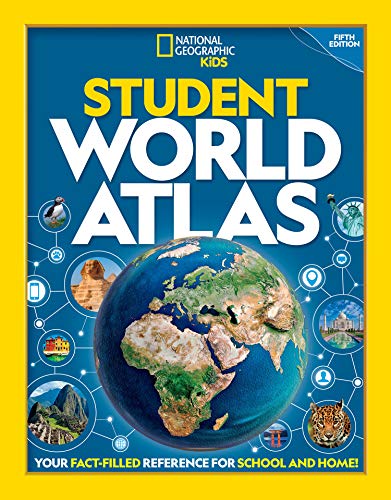 Supplies: A subscription to Worldteen Magazine, and the cost for ethnic food adventures is included in the price of the class (above). Students should bring to class a 3-ring binder with 8 dividers; laptop or ipad brought to most class periods (not mandatory to enroll in class)