Description: This class will introduce the beginning skills of basic communication through signs, facial expressions and ASL structure. Deaf culture and history will be incorporated as well. Example of topics learned: Introducing Oneself, Telling About Activities, Describing Others. This class is highly interactive and will involve teacher presentations, group activities and student presentations which will enhance students' production and receptive skills to effectively communicate in the deaf community.
Students have the opportunity to perform with their class at both the Christmas Celebration and Spring Showcase. ($5 has been added to the supply fee to help cover performance expenses.)
The Christmas Celebration date is Thursday, December 14, 2017. The Spring Showcase is Thursday, May 10, 2018.
Spring Showcase performance, May 2013:

Tutor: Jill Mann-Porvaznik has an AAS in Sign Language Interpreting & Transliterating from Saint Paul Technical College. In 2008, Jill became a nationally certified interpreter through the Registered Interpreters for the Deaf, RID. She is a CODA, Child Of Deaf Adults. Because her parents are deaf, her first language is ASL. She enjoys meeting new people while freelance interpreting and has been working as an educational interpreter since 2005. Jill is a dedicated interpreter and Assistant Director of the Deaf ministry at Celebration Church in Lakeville. She is eager to share the language that she is passionate about with the students at CHAT!

Level: Grades 8-12 or tutor approval
Prerequisite: none
Homework and Expected Practice: 20 minutes/day
OptionalText: (to be purchased by parents) Signing Naturally, Student Workbook Level 1, by DawnSignPress. A sign language dictionary is highly encouraged. Recommended is The American Sign Language Handshape Dictionary by Richard A. Tennant and Marianne Gluszak Brown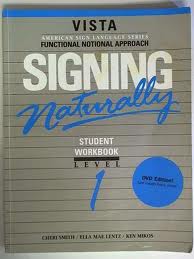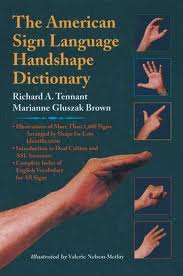 Supply fee: $10 for photocopies and activities throughout the semester