Description: Web pages are a popular way to communicate with family, friends, colleagues and customers. There are many editors out there to help in the process, but without knowlege of HTML it can be frustrating and confusing. This class will introduce the student to the world of web design using the latest HTML5 standards. Students will learn how to structure web pages from scratch using HTML and to begin styling them with cascading style sheets (CSS). They will also learn to use a photo editing/graphic design program so that they can make or edit images for their web pages.
Students must have a laptop that they can bring to class each week. It can be a Windows PC or a Mac.
Tutor: Kim Nelson graduated magna cum laude with a B.A. in Mathematics from Gustavus Adolphus College in St. Peter, Minnesota. She holds a current Minnesota teaching license in secondary mathematics. Mrs. Nelson taught math at Henry Sibley High School is West St. Paul for 6 years before starting her family. She homeschooled all 4 of her children (now all in college or out), and has taught everything from Pre-K to Calculus. She is the co-founder of CHAT and has been teaching math classes at CHAT since it began in 2004. She is also responsible for maintaining CHAT's website.
Level: Grades 7-12
Prerequisite: Students must be comfortable creating folders and files on their computer and comfortable with basic computer operations
Homework: Approximately 1 to 2 hours per week
Text: (To be purchased by parents) Head First HTML with CSS, 2nd edition, by Elisabeth Robson & Eric Freeman (ISBN #978-0-596-15990-0)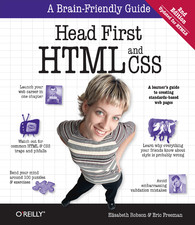 Supplies: $15 for printed materials, laptop computer, online access